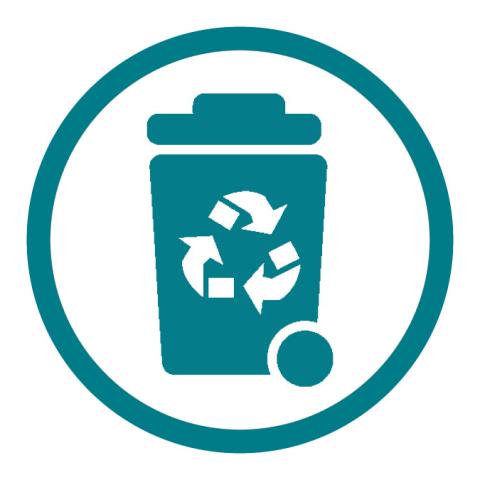 Objective 1: Consider the environmental and social impacts of goods and services, and long-term operations and maintenance costs along with the initial cost in decision-making.
Objective 2: Become a Zero Waste University by managing our resources more effectively – from initial planning and purchasing to disposal.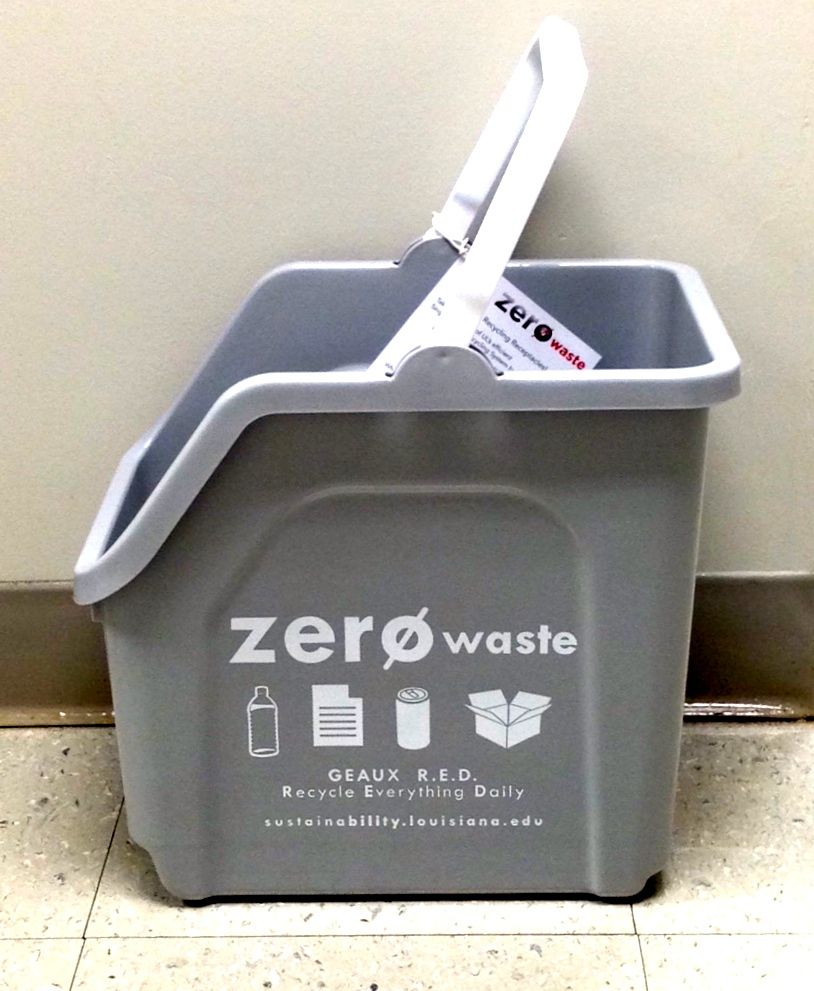 Waste, of all kinds, is a bad thing. When it comes to material and resource waste, it is not only bad for our economic bottom line, it is also bad for the environment. In some cases, thoughtless disposal of resources is also a missed opportunity to better serve our community. At the University of Louisiana at Lafayette, we are taking a stand against waste. A Zero Waste philosophy is not just about recycling, it is about reducing our waste stream altogether. A shift to Zero Waste will require some changes and some effort from us all, but we know it's the right thing to do for our University, our community, and our environment.
A Shift in Thinking
In order to make significant progress in reducing our waste, we have to start with changing the way we view the resources we have been entrusted to manage.  As responsible stewards of our University, our community, and our environment, we must commit to a more mindful consumption of resources rather than viewing waste as an inevitable by-product of our modern culture and workplace.
Changing our Actions
From the initial selection and procurement of resources, all the way to its final method of disposal, we must take action to reduce our waste on campus. It begins with the thoughtful selection of product types that support our recycling efforts or enable reuse. Then, we must reduce the amount of resources we use for our operations, events, and even student assignments. It can be as easy as printing double-sided every time or reusing our own coffee cup or water bottle.  Finally,
Geaux R.E.D – Recycle Everything (else) Daily
.
The waste dumpsters should always be the last option.
Restructuring our Systems
Moving towards Zero Waste for an institution of our size takes an "all-in", holistic approach. That's why departments across campus are working together and with our community partners to find better solutions than the landfill. We have expanded our recycling efforts to Cajun Field with our Zero Waste Ragin' Cajuns Game Day initiative. During the 2014 spring semester move out, we began a partnership with Goodwill of Acadiana and reduced our landfill tonnage by 75%. In 2020 we implemented the Good to Geaux reusable container system for all takeout meals served by Campus Food Services.  The University is committed to finding responsible solutions with the long-term impacts to our environment, economy, and community in mind.