Mixed Recycling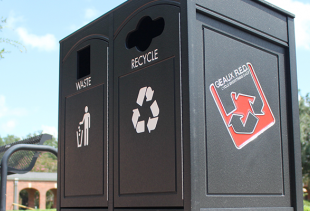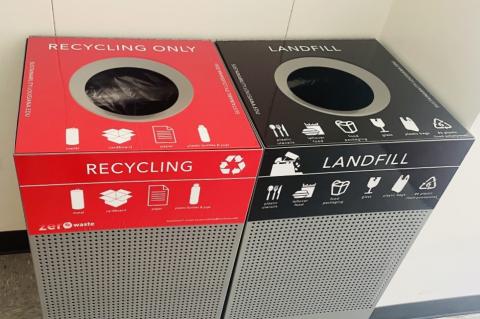 Mixed recycling containers are located across campus and in building lobbies.
Items that can be recycled are:
Paper (notes from class, handouts, flyers, etc.)
Plastic Bottles and Jugs (Plastic Recycling Guide)
Aluminum
Flattend Cardboard

All items must be CLEAN, EMPTY, AND DRY!
The Univeristy uses a single-stream recycling system which allows for mixed materail to be collected and then sorted at a Materials Recovery Facility (MRF).
Recyclable material can also be tossed in a recycling dumpster on campus. Note: Recycling dumpsters are green and labeled as recycling.
UL Lafayette's recyclables are collected by Republic Services. Please refer to the Republic Service's Recycling Guide to learn about what can and cannot be recycled. View their Quick Recycling Guide here. 
Additional Recycling Options on Campus
How to Recycle on Campus
Questions can be sent to zerowaste@louisiana.edu or asked in the Reduce-Recycle-Recycle seciton in Discord.