The goal of academics and research is to educate, inspire, and foster students' development into change agents who are informed and capable of implementing thoughtful, effective solutions to the environmental, social, and economic challenges we face at the local, national and global scales.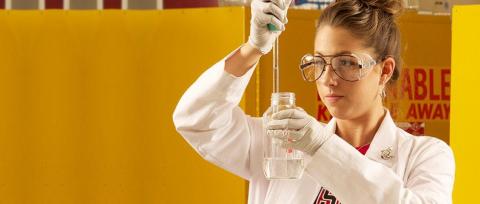 Achieving campus sustainability takes an integrated approach. Key elements of that approach are through curriculum and research. These two factors prepare our students to become the leading advocates and innovators in the world of sustainability.
By the time you graduate from UL Lafayette, you will be poised to face the major challenges of the 21st century through emphasizing sustainability and actions for responsibly handling environmental resources. Take a look at the academic courses and research our students and faculty provide and participate in.