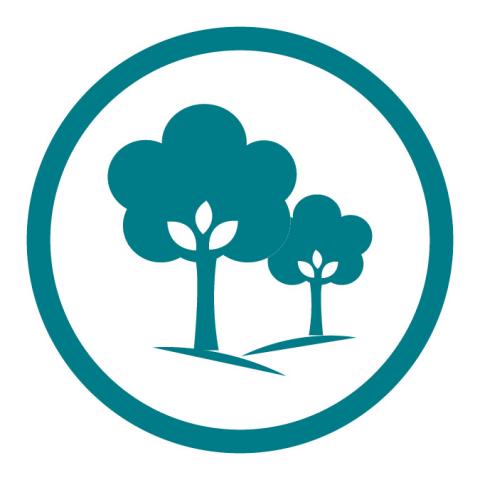 Objective 1: Develop and manage campus grounds as a paradigm of a diverse, urban landscape that provides the University and community with environmental, economic, and social benefits, while supporting biodiversity.
Tree Campus USA
Our University has been recognized by the National Arbor Day Foundation as a Tree Campus U.S.A. university every year since 2008.
To become a Tree Campus USA university, the institution must meet five standards:
Establish a campus tree advisory committee
Create a campus tree care plan
Dedicate annual expenditures to the campus tree program
Hold an Arbor Day observance
Provide service learning projects for students​  
Bee Campus USA
Our University has also been recognized by the Xerces Society for Invertebrate Conservation as a Bee Campus U.S.A university for the first year in 2022!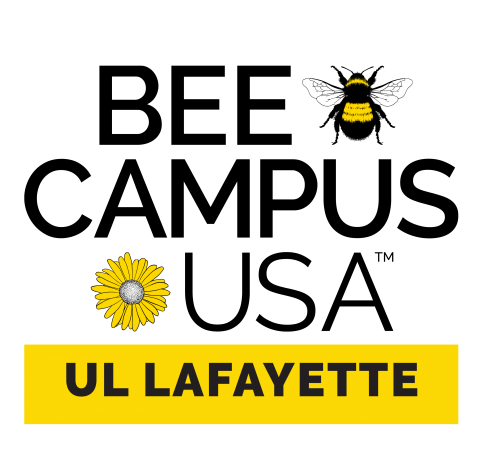 To earn the Bee Campus U.S.A. designation, UL Lafayette enacted a range of programs and initiatives:
Establish a bee campus usa advisory committee
Create and enhance pollinator habitat on campus
Reduce the use of pesticides with an IPM
Offer courses or continuing education opportunities that incorporate pollinator conservation
Distributed over 1000 native wildflower seeds to incoming students
Created student service-learning projects to develop and enhnace pollinator habitats
Planted native pollinator urban prairies and bioswales at several locations on campus
Display signage focused on pollinator conservation.