No Bike? No Problem, Check out the Geaux Vélo Bike Share Program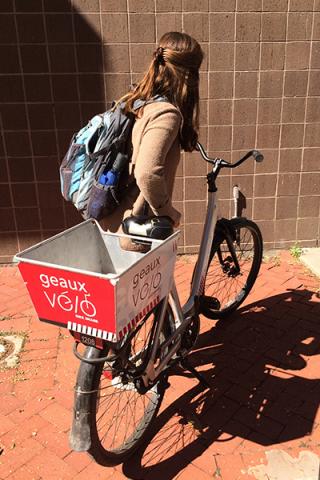 UL Lafayette's Geaux Vélo bike share was launched in March 2016, and has been growing ever since. All three kiosk locations (Girard Circle parking garage, Cajun Field, and the Student Union) have seen a total of 6000 rides! Biking has all sorts of benefits as it's a fun method of transportation that costs less than driving, offers health benefits, and cuts down on harmful emissions.
If you don't have a bike of your own, rent a Geaux Vélo bike! It's free to sign up, free to remain a member, and FREE for the first hour of any ride! Visit GeauxVeloBikeshare.com to sign up or learn more.