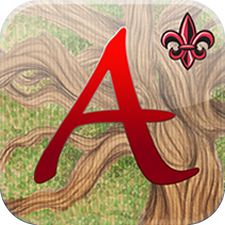 Arborgraphia™ provides students and visitors a unique way to learn the science and history associated with the many trees on the campus of the University of Louisiana at Lafayette. The free mobile app was developed by the University of Louisiana at Lafayette Center for Innovative Learning and Assessment Technology.
You can learn key scientific information (e.g. scientific name, leaf type, flowering or not, native or not), view images of the tree (including the tree, leaf, bark, seed), and learn the history of the tree (i.e. who planted the tree, its approximate age).
The app includes handmade illustrations for each tree species.